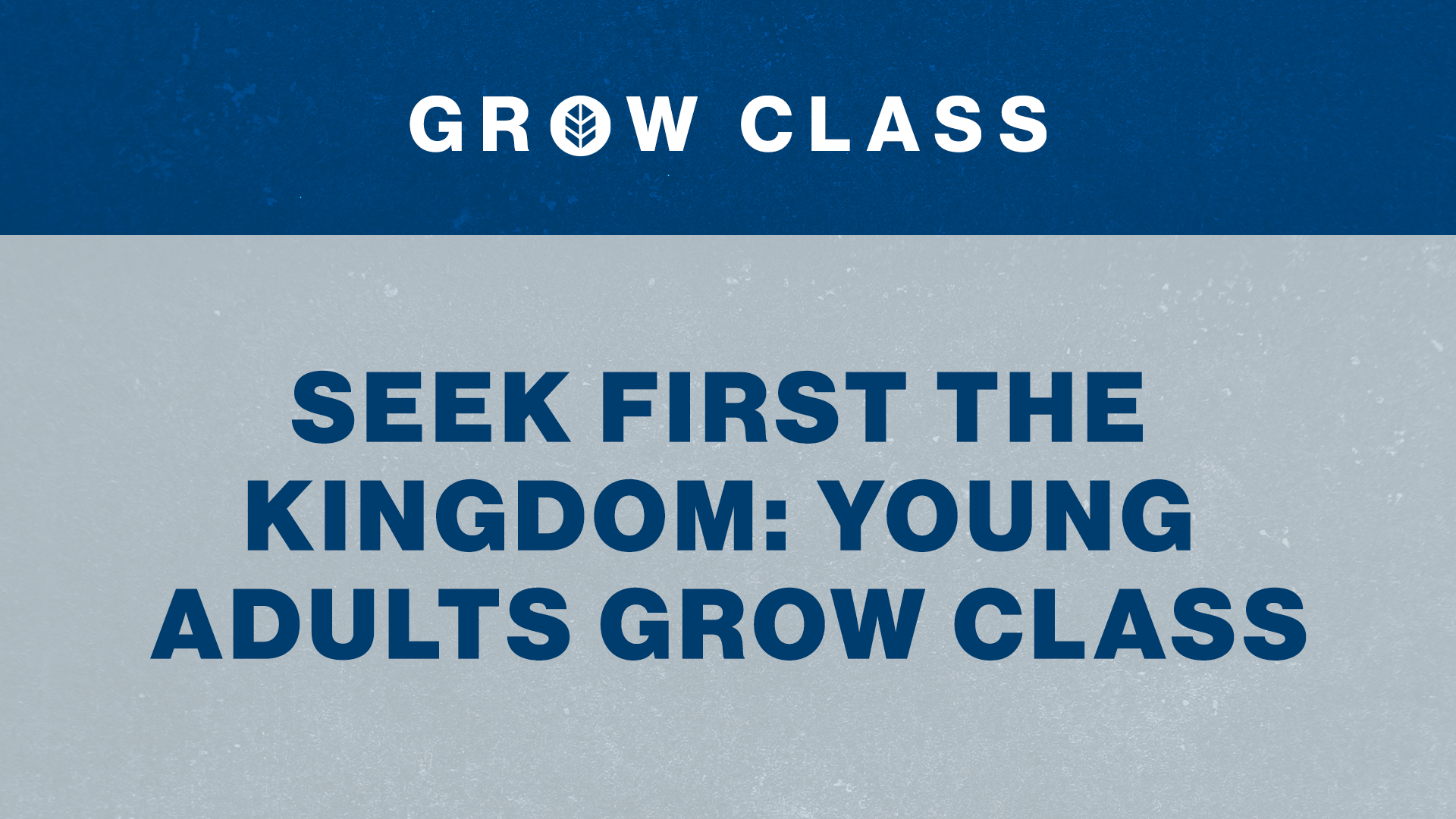 Young Adults Grow Class
Young adults, how would the decisions you're making right now in the years between 18-29 unfold differently if you learned to apply Kingdom-minded principles? Come join us for 6 weeks of engaging discussion and Bible study on what it means to seek first God's Kingdom and to allow that Kingdom to permeate every facet of your life. Discover how to operate from a place of rest and spiritual overflow. Create a personal mission statement along with your core Kingdom-minded values for intentional living. Then, learn tools for developing deep, healthy friendships that can spur you on in your Kingdom-seeking journey.
This Grow Glass for young adults will learn how to Seek First the Kingdom both on-campus and online, Sundays at 11am, April 11 – May 23.